Sustainability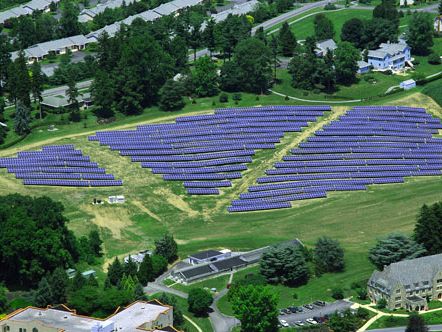 Moore Engineering has extensive experience and expertise in sustainable and energy efficient design. We have completed more than 30 LEED projects and many more where sustainable concepts were employed without pursuit of LEED certification. Our office designed the MEP systems for Radnor Elementary School - the first green public elementary school in Pennsylvania. It was awarded the Governor's Award for Environmental Excellence in 2001 and became a model for sustainable school design in Pennsylvania.
The approach we take to sustainable design varies from project to project, but has a constant theme of providing energy smart solutions that reduce or eliminate the depletion of our natural resources. Each project design is unique. We do not approach any project with a preconceived solution that fits every situation. We employ our experience and expertise to determine the approach and solutions that provide long term value to our client.
Our projects have included high efficiency geothermal heating and cooling systems, solar hot water systems, ice storage systems, displacement ventilation systems, chilled beam systems, high efficiency energy recovery systems, gray water systems, high efficiency and waterless plumbing fixtures, photovoltaic systems, and dark sky LED fixtures and controls. We are constantly looking for new ways to reduce building energy consumption and impact on the environment so that our projects have lasting value for years to come.
---